The BreachRx Incident Management & Response Platform
Empower your security, legal, and privacy teams to get ahead of incidents and act decisively when they occur.
BreachRx reinvents incident readiness and response
Threats constantly evolve and cybersecurity teams have more responsibilities and less time.
Legislation is increasing cybersecurity & privacy requirements while reducing breach notification windows.
Incident response must evolve. Transform your incident and data breach response processes with a more efficient, dynamic alternative to the manual status quo.
Experience the difference of a SaaS platform purpose-built by cybersecurity and legal professionals to reduce risk, recover budget, and save time. 
Privacy Intelligence On Demand
A best practice regulatory & playbook library arms your team with the knowledge they need to stay compliant and execute confidently.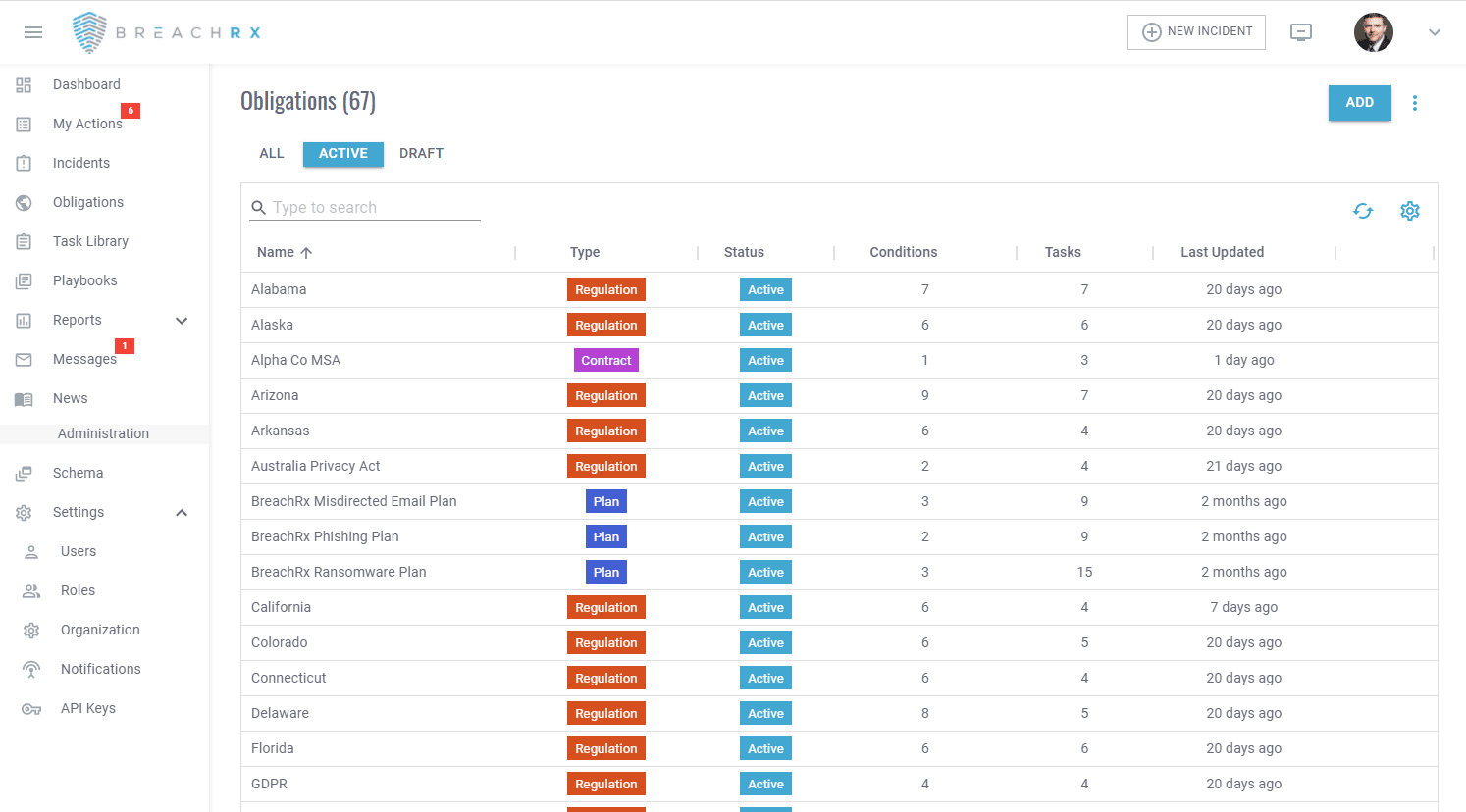 Efficiency and Extensibility
Completely flexible data schema and a conditional logic engine give your team unprecedented efficiency to execute and customize responses as needed.
Learn more about how easy it is to integrate other applications using the BreachRx API.
Automation and Collaboration
Streamlined and automated workflows & real-time communication enable precise execution while ensuring the repeatability of any response.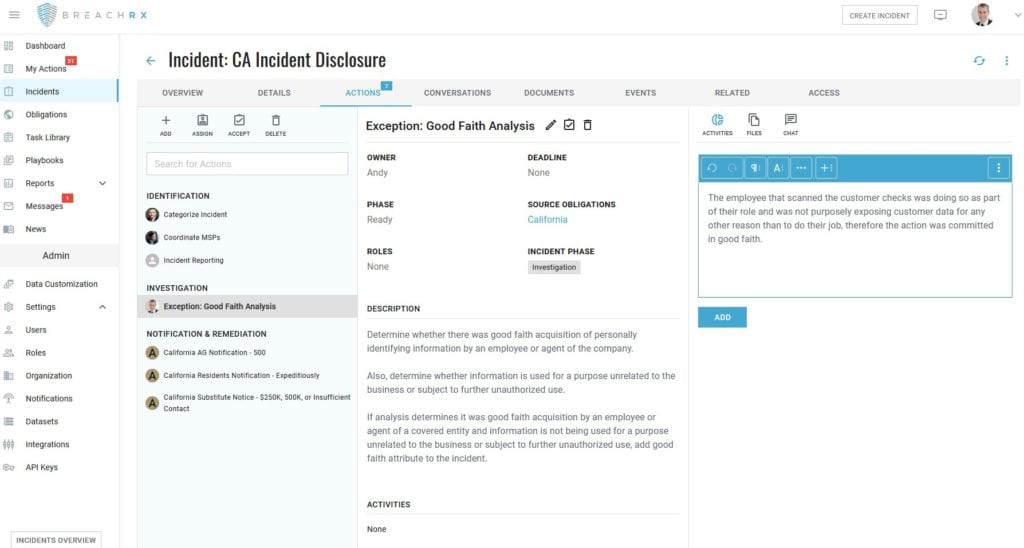 Actionable analytics track progress and measure what privacy teams previously could not, providing board and c-level reporting.
Reduce costs and protect your brand by preparing your team to confidently respond to any incident with actionable playbooks that evolve alongside changing regulations, contracts, and threats.
Lower risk and reclaim time by empowering your team to respond efficiently when an incident occurs with clear responsibilities that indicate who should do what and when.
Accelerate your return to business as usual by keeping everyone aligned on long-term response efforts and tracking progress around key metrics like frequency of incidents and response efficiency.
Trusted Cybersecurity & Privacy Teams Rely on BreachRx
Leading teams proactively manage their incident response efforts in the BreachRx platform. See for yourself why independent investment bank Greenhill chose BreachRx:
"We're working with BreachRx because we want to show everyone we take incident response seriously and use the best cutting-edge technology to prepare proactively for anything that might come our way."
Transform your incident response with the BreachRx platform
Know exactly what to do when and supercharge your incident response team.